2021 Mazda CX-5 Signature Edition Review
New 2021 Mazda CX-5 Signature Turbo
The 2021 Mazda CX-5 Signature Turbo is designed for drivers who want an intuitive experience!
What sets the Mazda CX-5 Signature apart
Navigate your surroundings with confidence guided by SKYACTIV G 2.5 T Dynamic Pressure Turbo technology. The CX-5 Signature Turbo has 250 Horsepower with premium gas for maximum performance.
It has a SKYACTIV drive 6-speed automatic all-wheel drive transmission, it seats up to 5 people and comes with Mazda's Signature ACTIVE SENSE technology including:
Driver Attention Alert
Lane Keep Assist
Blind Spot Monitoring
Rear Vehicle Monitoring
Lane departure warning
Forward Obstruction Warning
Hazard Avoidance including Brake Assist
Mazda has an unlimited mileage warranty which really sets it apart from its competitors.
The interior is spacious and well designed, some of the features are:
Napa leather-trimmed upholstery
Frameless rearview mirror with auto-dimming and home link
Satin Chrome-plated power seat switches
Premium cross-stitching details on the steering wheel
Abashi wood dash front and rear door panels
Led front and rear room lamps
HMI commander control
Apple Carplay
Heated seats including the steering wheel
It is also apparent that Mazda did a really great job with the details on the CX-5 Signature trim, the exterior includes:
19-inch alloy Wheels
A 360° view camera
Front and rear parking sensors
It's a great choice for anyone in the SUV market the CX-5 Signature takes all the best from the CX-5!
New 2021 Mazda CX-5 Exterior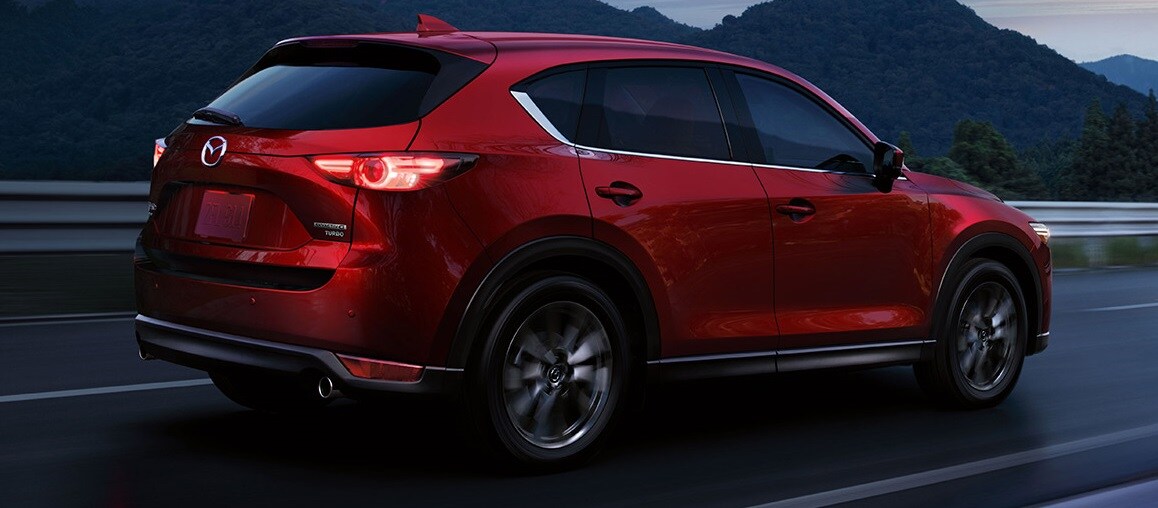 New 2021 Mazda CX-5 Interior