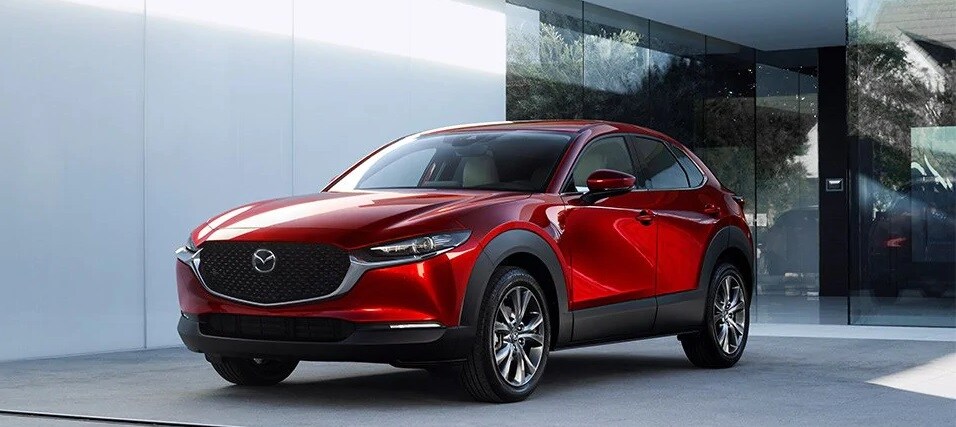 The First-Ever 2020 Mazda CX-30 At Maple Mazda
Just when we thought Mazda could not get any better, we are proven wrong. In early 2020 the first-ever Mazda CX-30 will be announced early 2020 and it will be available for sale at Maple Mazda alongside other new Mazda models. The 2020 Mazda CX-30 was built to inspire adventure by uniting the toughness of an SUV with elegant beauty that energizes your drive.
The new generation CX30 is a brand new addition to the Mazda line up. With a less is more design approach and new elegance, Mazda has created subtle details to achieve warmth and seductiveness in design.
As a new compact SUV, the all-new CX30 is equipped with the next-generation Skyactiv -X gasoline engine. The engine combines revving characteristics of a gasoline engine with the fuel efficiency, torque and fast response of a diesel vehicle. Skyactiv -X is the first in the world as a gasoline engine to use Spark Controlled Compression Ignition "SPCCI" - to obtain a remarkable sharp engine response and acceleration combined with higher fuel efficiency and cleaner emissions.
Mazda CX-30 Exterior
Refined and ageless, yet unique and expressive, the design of the CX-30 combines the sleek lines of a coupe with the bold toughness of an SUV. The CX-30's well-balanced body size gives you all the space you need to do more of what you want while still being agile enough to take you where you need to go.
Mazda CX-30 Interior
Every element of the CX-30 interior, from ample armrest space to cupholder location, has been meticulously designed to keep you connected to your drive. The 2020 CX-30 ensures all your essentials are within reach while Mazda Connect keeps you connected to the world around you by facilitating the safe use of your smartphone while driving, so information is readily and easily accessible. The latest i-Activsense technologies are standard in the CX-30 to support the driver in awareness of potential hazards and damage mitigation.
Why buy a 2020 Mazda CX-30 from Maple Mazda?
Here at Maple Mazda, we are a short drive away from Canada's Wonderland, Vaughan Mills and anywhere in the GTA really! We are located in the heart of Maple at the corner of Jane & Rutherford. Buying a 2020 Mazda CX-3 here at Maple Mazda will give you peace of mind with our Unlimited Mazda Canada Warranty or our Added Protection Program.
Have more questions?
We cannot wait for the 2020 Mazda CX-30 to reach our showrooms. If you are looking for a compact yet versatile vehicle, CX-30 is the vehicle for you! If you have any more questions, or would like to be put on a waiting list, contact us.